Chaos Computer Club: Camp 2011
The guys of Chaos Computer Club have done their job: there are no words to describe the Chaos Computer Club Camp 2011 (CCCamp11) -> the Camp was AWESOME!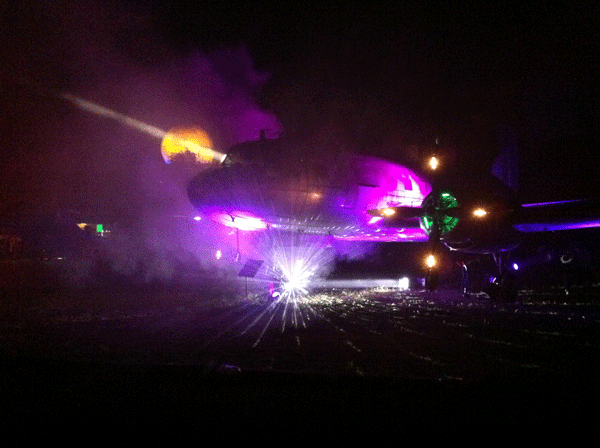 Arriving at 9. of August, we (and especially the kids) were totally impressed by the big aircrafts and hangars of Luftfahrtmuseum Finowfurt.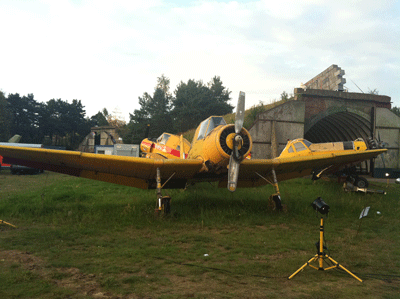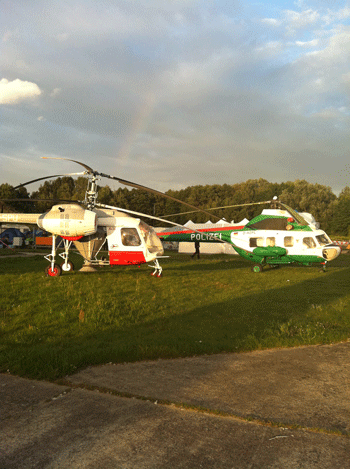 Everywhere around us busy people were carrying PCs, tents and other stuff to their places – I felt like an ant in a large geeky anthill of cables and tents.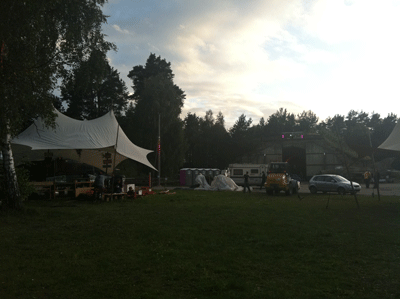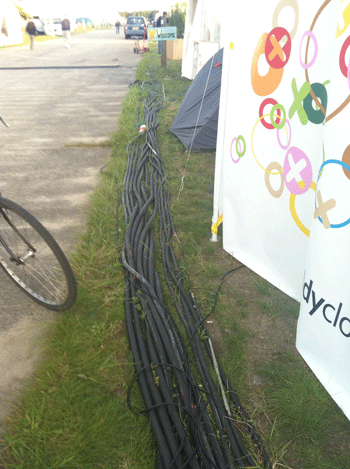 Most of the cables were buried underground – what a lot of work for all the Angel-volunteers!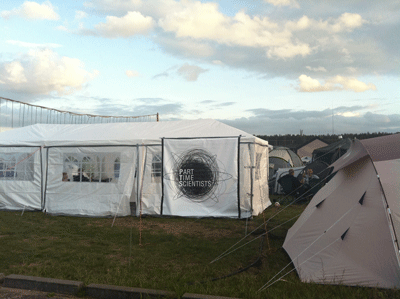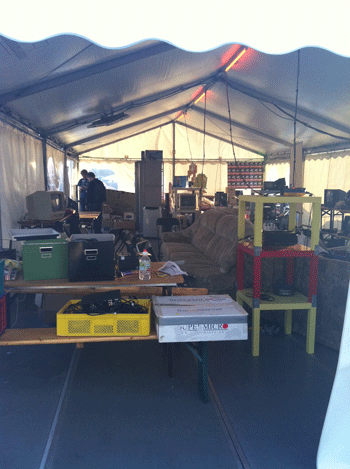 There arrived more than 3.500 Hacker-Nerds from 54 countries – fuuuuuuu 🙂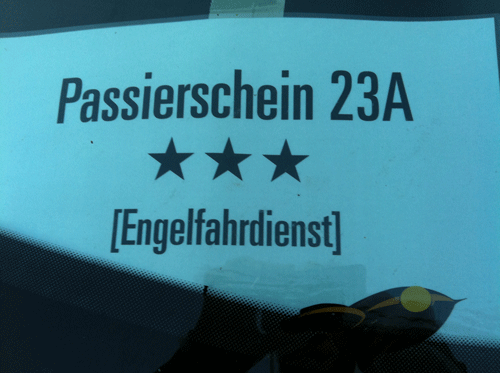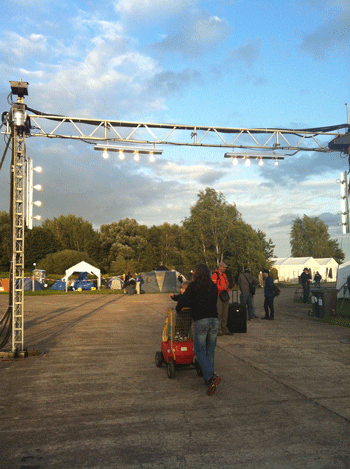 Only so called "Angels" were allowed to go into the Camp with their cars.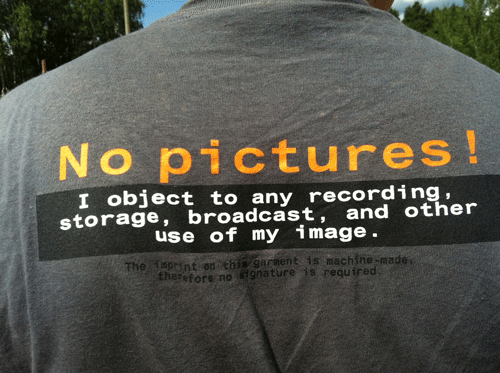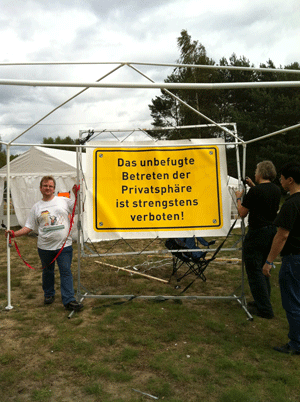 The words "No pictures" and "Privacy" were everywhere around us for the next days.
After registering we had to assemble our r0ket. Sorry for my german talk…
It's incredible what features were built on this small r0kets in the next days – just a few ideas like A Wolfenstein-style 3D raycaster, Jülich: pimp your r0ket and – of course – games.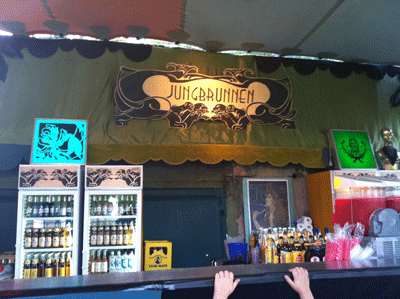 We pitched our tent (2 hours!) and were ready for the first beer. The nearest Bar to our tent was "Jungbrunnen" and one of our "Hot Spots" during the camp. In the whole evening and part of the night Camp-Angels were running through the airplanes, trying to get every spot and fog machine to work.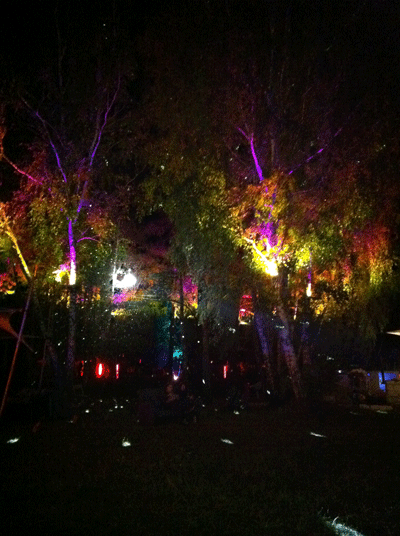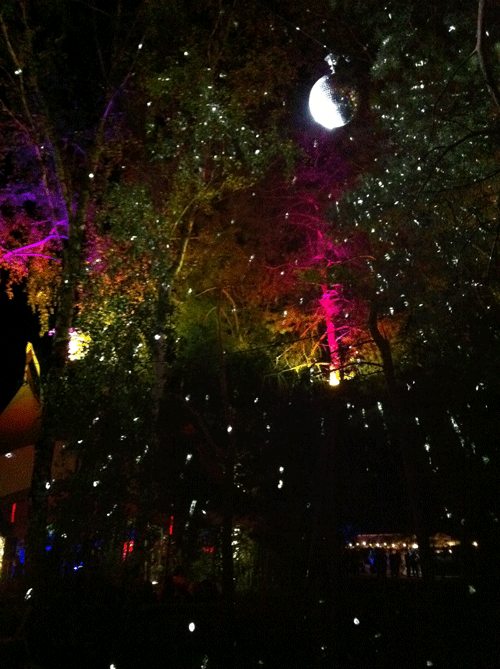 My kids named it "Disco Wood" (maybe you can imagine where my kids stayed every evening) – it was 3 steps away from the Bar, about 30 steps away from our family village, here's a short video:
and…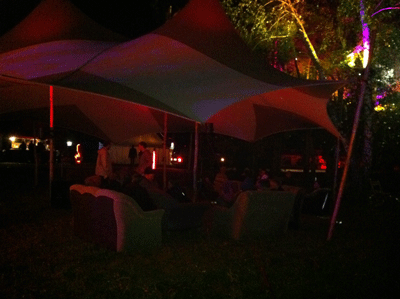 … the chill-out-area was 5 steps away from the Bar – wonderful!
The next morning was very hard, but I'm SEO: Work hard, Party hard.
I bet we could go explore the Galaxy, if we could stop being dicks for like 5 Minutes.
One point was/is important for all the attending Hackers on CCCamp:
Everyone in the world should get or have free access to the Internet. And the Internet must be and stay free.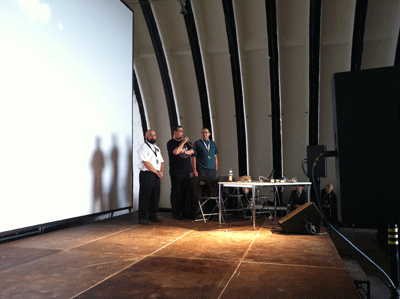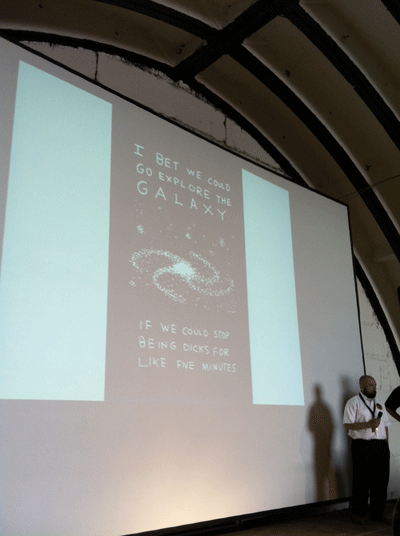 For all who are interested: here's the link to the conference-videos -> CCC-TV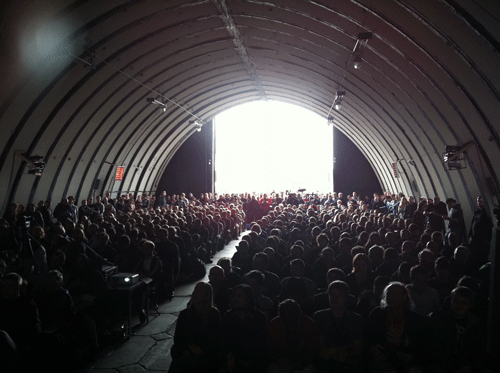 The Hangars look huge from outside and: they are. More than 500 people were in the Hangar…
My favourites are: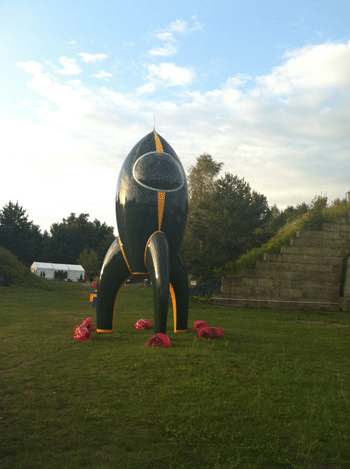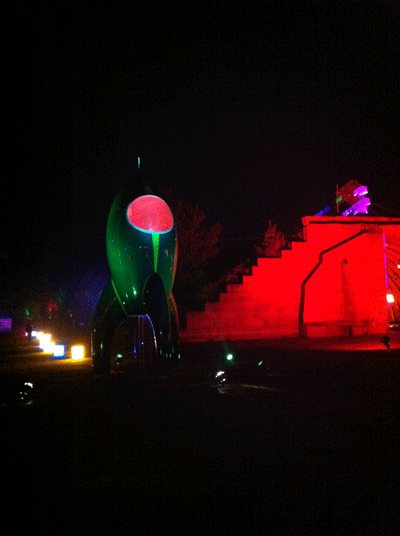 Organisation at the Camp
Believe it or not: the longest chain were at the showers – every morning! No stinky or dirty Nerds…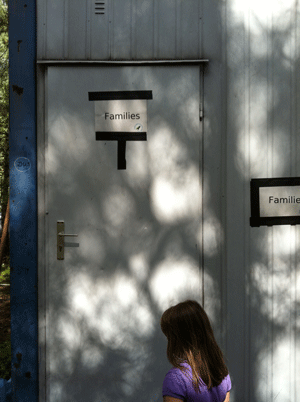 Thankfully the showers were next to our Family Village and we had our own Family-Shower. Don't want to think about how long it would have taken to discover and catch all three kids out of the Retro-Games-Tent etc. and wait 1 hour or longer with them. Big hug to the Organisation at that point!!!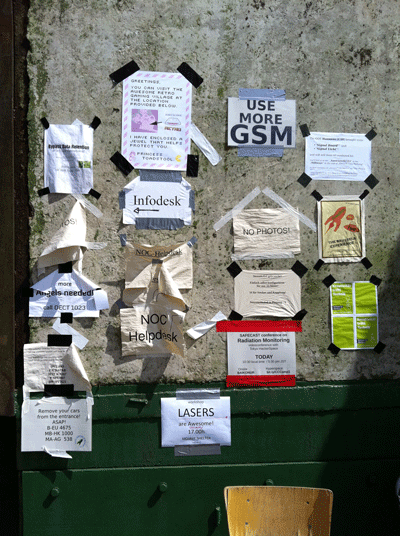 My daughter "lost" her shoes and my son lost his purse. On CCCamp is a very respectable codex: you can leave your stuff everywhere, nothing will be stolen. The shoes were delivered by a unknown person to the Infodesk and I got a call because of the purse: a boy found it, my handy-number was inside and we met him at the coffee-bar in front of the rocket. All the money was inside. Great!
Badge Assassin
Badge Assassin was the funniest Camp-Game I've ever played!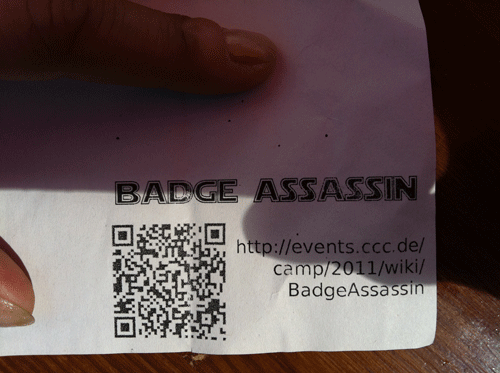 Our r0kets were modified and we could radar each attendee on the Camp Base: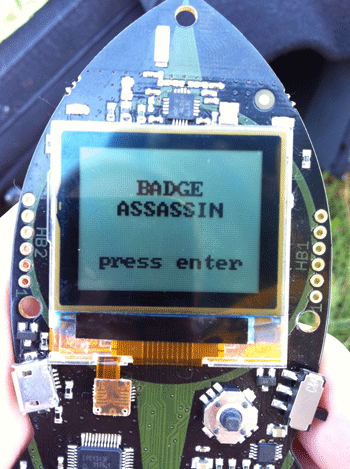 I got murdered after about 4 hours, but THIS 4 hours I felt like a secret agent and a assassin in the same person. I got a Adrenalin-Kick – undescribable. A never-seen-before boy traced me in the disco wood and tried to put a computer-cable around my throat. Of course he would not have pulled that tight together, but I instantly checked the Assassin-Situation and escaped as fast as I could. He chased me from the disco wood till the toilets, but he was to fat and I was very fast 🙂
The funny thing is: afterwards I found out, that he had two persons at the radar and he focussed on the false person – me. So I thought I would know my assassin because he hunted me, but I was wrong. That was a bad bad mistake. My real assassin killed 4 players before me and then he located me. He talked to me while I was buying Pizza for the kids – I was dead before I checked what happened. But I'm looking forward to play Badge Assassin at the next CCCamp again.
CCCamp 2011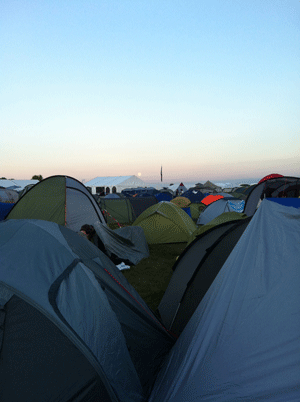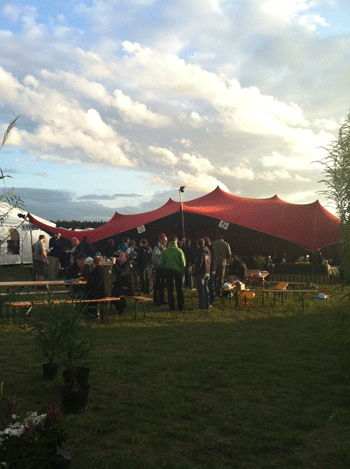 One morning I woke up in tent because my oldest son cried. I asked him what happend and he said:
"We're leaving tomorrow, can't we stay 14 days or 4 weeks longer here? I love it and I don't want to leave!"
Yeah, me too – what could I say. I miss all the funny, nerdy, geeky, intelligent people we met.
We had a very, very great time at the camp an in 4 years we will be there again – I had to promise this to my kids.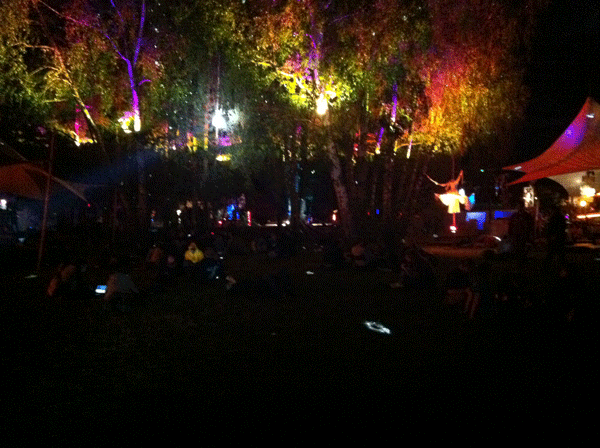 In 2013 in CCCamp Amsterdam maybe (I'm planning) too!
Before we went there it was not obvious, that this "holiday" would be the best (and cheapest) for me and my kids over the past 10 years.
A big big hug and special thanks to the members of C-Base of Berlin at this point!
Your Base was our real Base for these days!
We remove to Berlin…
P.S.: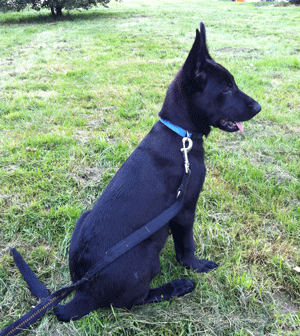 This is our new dog puppy and because she waited for us during the camp by her breeder, her name is r0ket.