Google Mobile Websites » Frage 48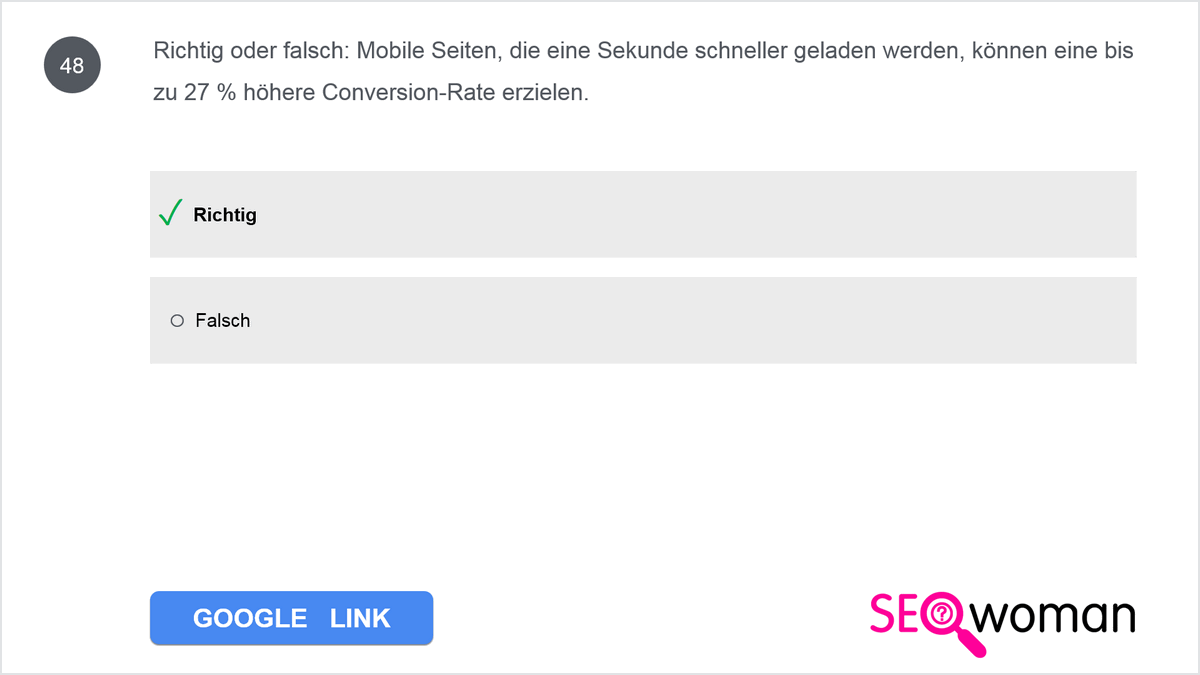 Richtig oder falsch: Mobile Seiten, die eine Sekunde schneller geladen werden, können eine bis zu 27 % höhere Conversion-Rate erzielen.
---
Hinweis:
Diese Frage wird nicht mehr aktualisiert, weil Google die Prüfung aus dem Partner Programm genommen hat.
Wenn du auf das Bild klickst, siehst du die Lösung. Hättest Du es gewußt?
---
Alter Link zur Lösung von Google (DEFEKT!): https://www.soasta.com/blog/mobile-web-performance-monitoring-conversion-rate/
Page-Speed Studien
https://kinsta.com/learn/page-speed/
http://loadstorm.com/2014/04/infographic-web-performance-impacts-conversion-rates/
Begründung damals:
Case study: Mobile pages that are 1 second faster experience up to 27% increase in conversion rate

Lightning-fast page load speed amplifies visitor engagement, retention, and boosts sales. Instantaneous website response leads to maximum conversion rates, and every 1 second delay in page load decreases customer satisfaction by 16 percent, page views by 11 percent and conversion rates by 7 percent according to a recent Aberdeen Group research.
Last updated: Jan 18, 2017
---
---
▷ Nächste Frage
---
Willst Du die aktuellen Google Prüfungen bestehen?
Lernhilfe mit Fragen, Antworten ✚ Lösungen als PDF-Datei
Willst du Zeit & Nerven sparen?
Jetzt Klicken, Lernhilfe aussuchen, PDF sofort per Mail: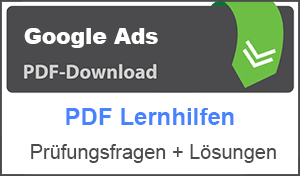 ---
Google Mobile Websites Fragen
▷ Liste der Prüfungsfragen